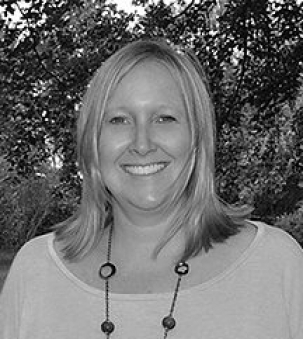 Michelle O'Brien
Broker of Record
I am a mother, wife and the Broker of Record at SK Real Estate Brokerage Inc. I have been a resident of Dorchester since 2007 and love it here. I am an animal lover and grew up in the Standardbred horse industry. I feel we should learn something new every day, so I am always taking classes and attending seminars to stay up to date with what is happening in the Real Estate world. I have a strong work ethic, and I treat every client the way I would want someone to treat my mother or daughter. I believe it is a combination of all of those that keeps clients returning.
I do approximately 65 transactions a year, most of my business is repeat or referral. I enjoy working with first time buyers. I feel that the sale or purchase of your home is a huge investment that requires a knowledgeable professional to be there for you every step of the way. Honesty, integrity and ensuring that my clients receive my full attention help make the sale or purchase of your home a smooth transition.
michelle@skrealtygroup.com
---
Testimonials:
I recently sold my condo with Michelle. She was professional and very helpful every step of the way! After that sale, she helped my boyfriend and I find the perfect house during the crazy spring market! We had a couple bumps along the way that Michelle dealt with right away. Couldn't be more happy!! Thanks again Michelle!!!
The most organized, eagar, energetic, personable agents!!! Michelle made buying our first home a great experience! We couldn't imagine our journey without your team!
Amanda Box
---
"Extensive local knowledge. Good connections. A real ability to understand what her clients are looking for. This is what I discovered when working with Michelle O'Brien from SK Real Estate Brokerage Inc.
I came to Michelle last year looking for commercial space in Thames Centre. She was very enthusiastic and immediately found properties for me to review. I never felt rushed or pushed into the wrong decision. When I did find properties of interest, Michelle was quick to provide solid advice on pricing, leases and more. This year, moving at my pace, my business is about to transition into its own space, the perfect space, thanks to Michelle. I'm looking forward to the upgrade and growth opportunities that are now possible.
I highly recommend SK Real Estate Brokerage Inc and Michelle O'Brien. When it's time for my business to move again, I know who I'm going to have by my side."
Paula Mould
............
Fine Artist
Painting People. Painting Things.
---
I am not sure if Michelle ever rests. She was quick and easy to contact, always there when needed or had a question which I can say she usually had a knowledgeable answer to. She knows her market! Michelle definitely works for her client – she was there shampooing carpets to have them ready for a showing to running to present an offer to another party at the spur of a moment. Michelle was truly a joy to have working for us!
Belinda & Rob Smith
---

We were very impressed by Michelle's friendly and knowledgeable manner when dealing with the purchase of our farm just outside Dorchester and would definitely deal with her again.
Alain and Kathrine Beauchamp
---

Michelle did the looking for me. She knew what I wanted, sent me listings to view on-line and was very accommodating to my schedule when setting up appointments. It was a pleasure working with her.
Lorrie
---
Michelle O'Brien was so honest and helpful when we were looking for our home in Dorchester. We would recommend Michelle to anyone looking for a home. She is very down to earth, with a no pressure sales approach. She is a very good agent and friend!!
Tammy Trace and Todd Weatherbee
---
We used Michelle for the sale of our home and the purchase of our new home!!! Michelle was very professional and extremely knowledgable!! Our home was on the market for a little less then four days and we had an offer! She was very accommodating with our busy schedules as we were searching for our new home. With Michelle's help we found exactly what we were looking for, the process was virtually stress free! We couldn't have accomplished this without her and the Sandy Krueger Team!!! Thank you!!
Trinity
---
Michelle helped me find & purchase my first home, a daunting task when you are buying alone. She was extremely helpful & informative, teaching me the ins & outs of the entire process. I would highly recommend her to anyone for all your real estate needs and will certainly be calling her when the time comes to sell my first home & buy another.
Britt Kennedy
---
Well we have been working with Michelle for well over 2 years now . she was in contact with us while we were still living in Alberta & searching for a home here before our big move . she was tireless in helping us define our search & once we arrived in Ontario , she was a friend that we finally got to meet . she assisted us in buying our home & then selling the same home very quickly a year later . I can't say enough about this energetic and positive woman . she made us laugh & made the entire process seamless . we are now in our " forever " home so we won't be seeing Michelle anymore , sad for us ! you know , most people will tell you that realtors will try to be your friend to sell the property , not so with Michelle . she is genuine , the real thing . she is afraid of big moths & cats . thanks for everything Michelle !!!
Holly
---
We used Michelle O'Brien as our listing agent, she was friendly courteous and professional.
The best part was she got the job done and our property was SOLD! I would highly recommend
Michelle to friends and family in need of a real estate agent.
Michelle O'Brien's Listings
Last Updated: April 20, 2018